Dimensional Submarine and Destoria Class Astro Heavy Cruiser(Yamato 2199 Bandai Mecha Colle)
Both done in tamiya rattlecans, then MIG Starship Wash, plus brushing in some Vallejo acrylics for the glowing yellow… things on the Destoria's aft.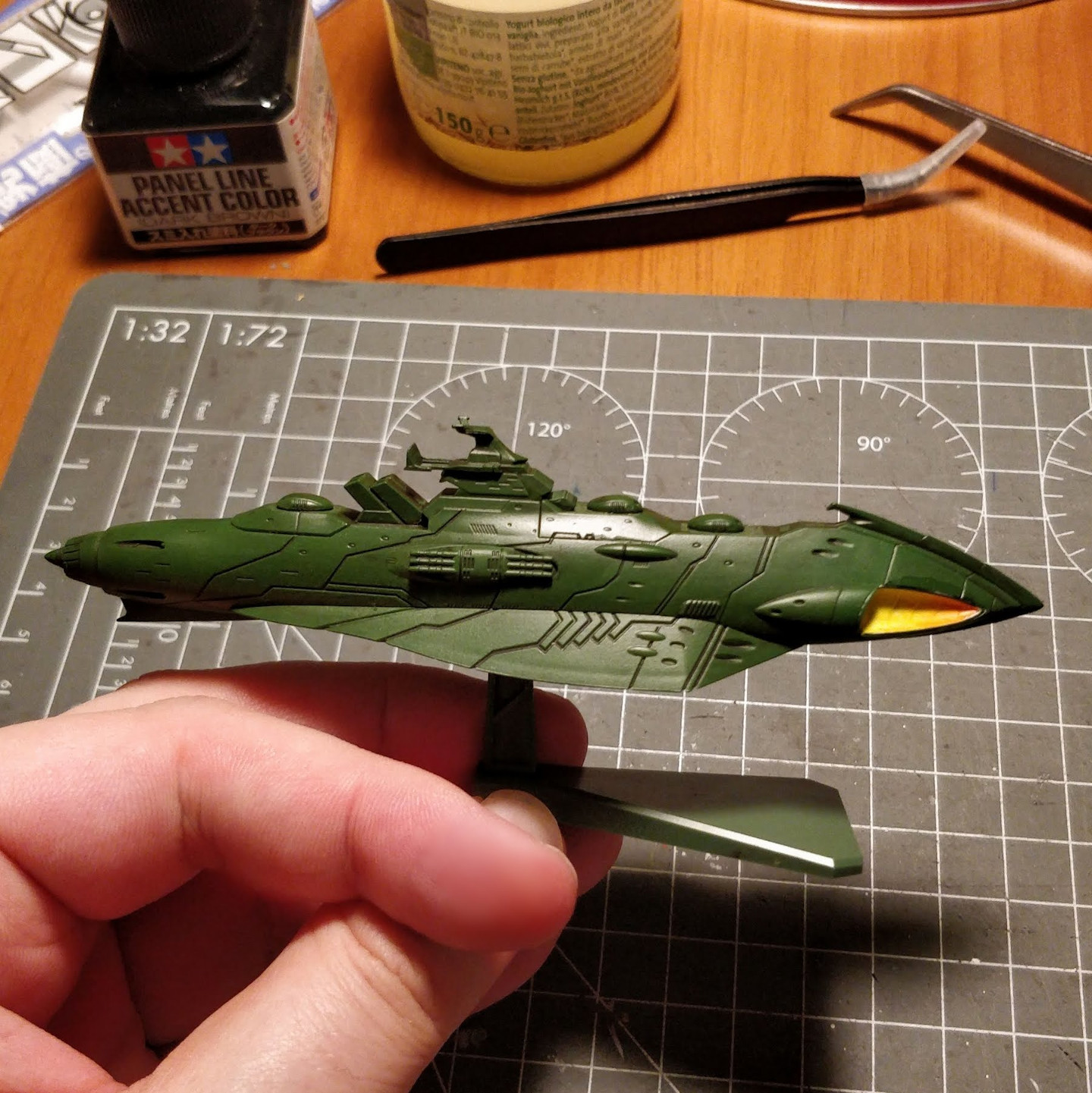 I will need to make both a stand, probably in a model car crystal box, but that'll have to wait the end of the worldwide lockdown I suppose…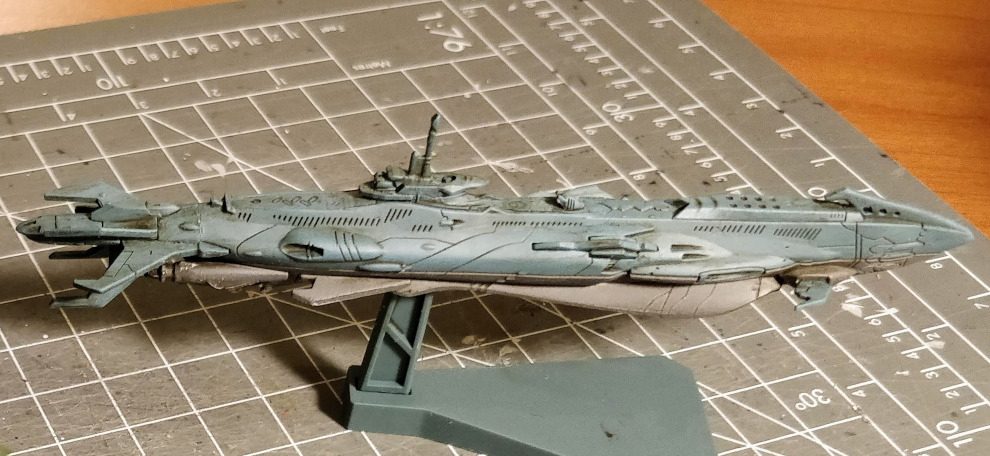 Anyway, I love them, simple as they are.
Oh, word or warning: it might just be clumsy-me, but the Submarine's tail part actually broke when I was topcoating it (holding the sub between thumb and index finger, lengthwise, like a dumbass), and not along a part line either. I suppose the white spirit seeped under the coats of paint. Fortunately it glued back on and the line is almost invisible.