"Silent Electric Woodchipper

Automatic feeding, no vibrations."
…'cause just because you need to dispose of the body, it doesn't mean you can be a nuisance to your neighbours!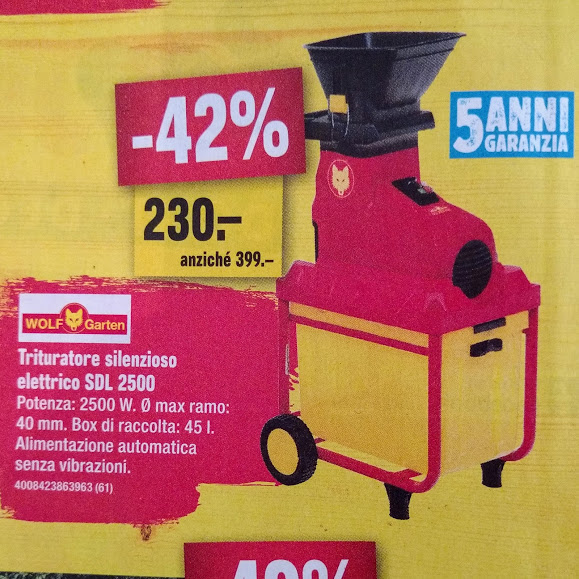 The Swiss take avoiding noise and disturbing your neighbours very seriously: and if one calls the police on you because (say) you are using a noisy lawnmower on Sunday, rest assured they will come and fine you.
(from an ad found in my letterbox)
(this is a repost of an older g+ post)