I realized I never posted the completed big red boi!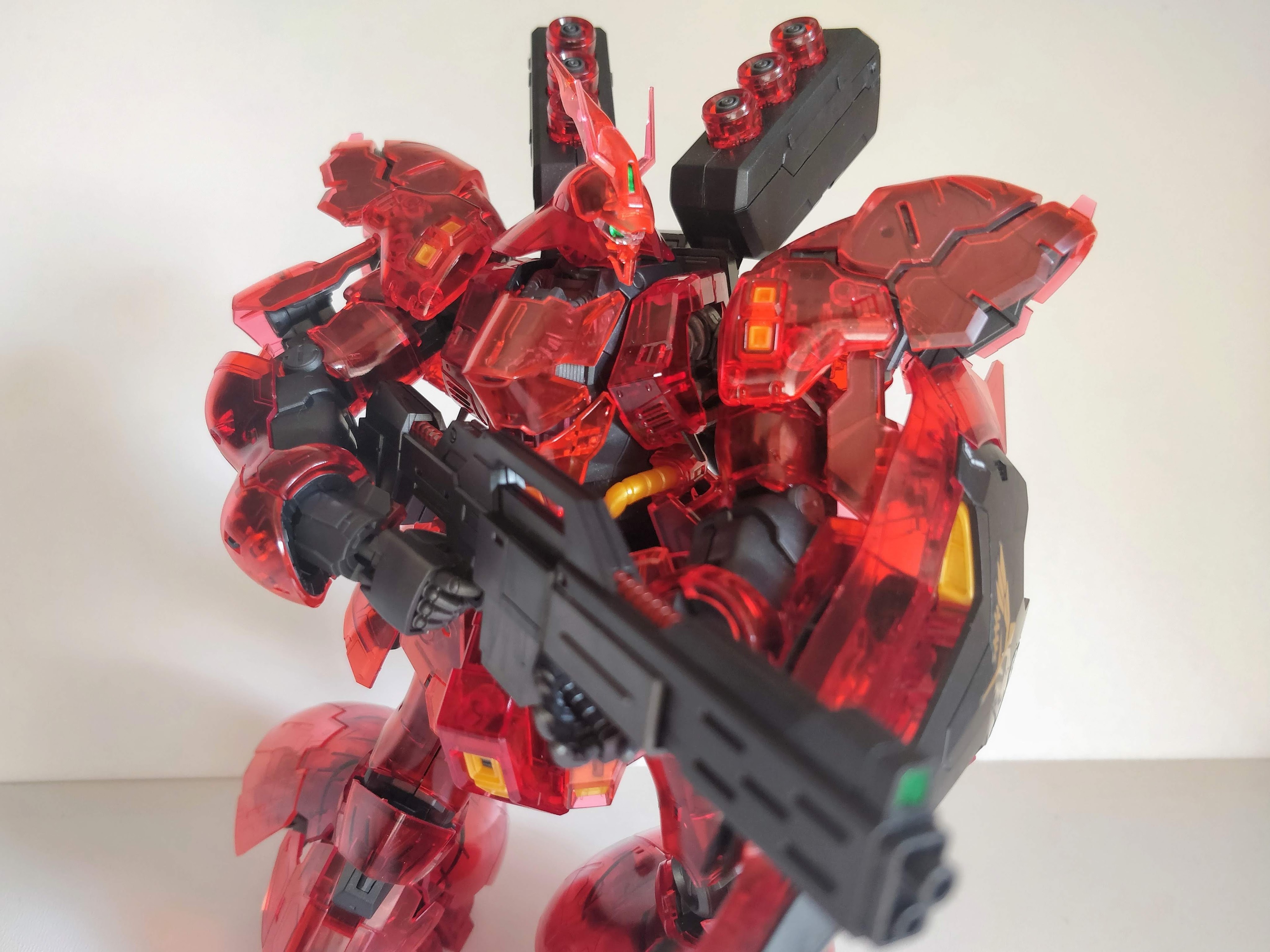 It was an amazing build. I was already thinking about getting the normal colored one too, sooner or later, and I don't normally buy doubles of the same model.
I only put on the big gold sticker on the shield (aside for the chrome stickers here and there on the frame and the reflective green "camera" stickers), because I'm not sure I like stickers on clear plastic: the film edge tends to show too much. And I like the clean plastic look.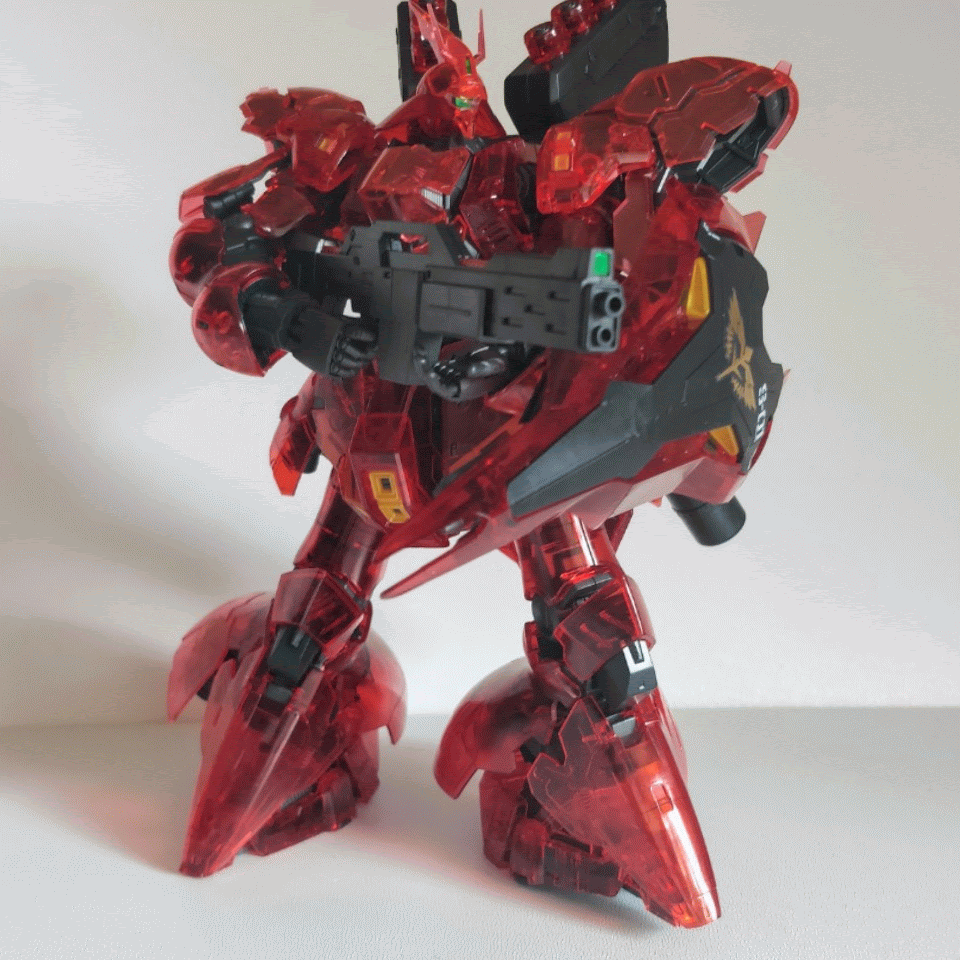 Terrible stop-motion like gif courtesy of my freehand photo skills
It's big (boy it's big, it's basically the size of a small Master Grade… even the box is MG sized), it's red and it's a pleasure to build.
As it is customary with RGs, it has many gimmicks: all the funnels detach and can be posed on flying rods, in "deployed" mode (with the "petals" open and the front cannon peeking), and their tray opens, too. Several panels of the armor move, even the "pump action" handle on the big gun.
The Clear Color version is a limited edition, so it can be a bit hard to find (and not cheap), but definitely, if you like a good build, get the RG Sazabi, it won't disappoint.