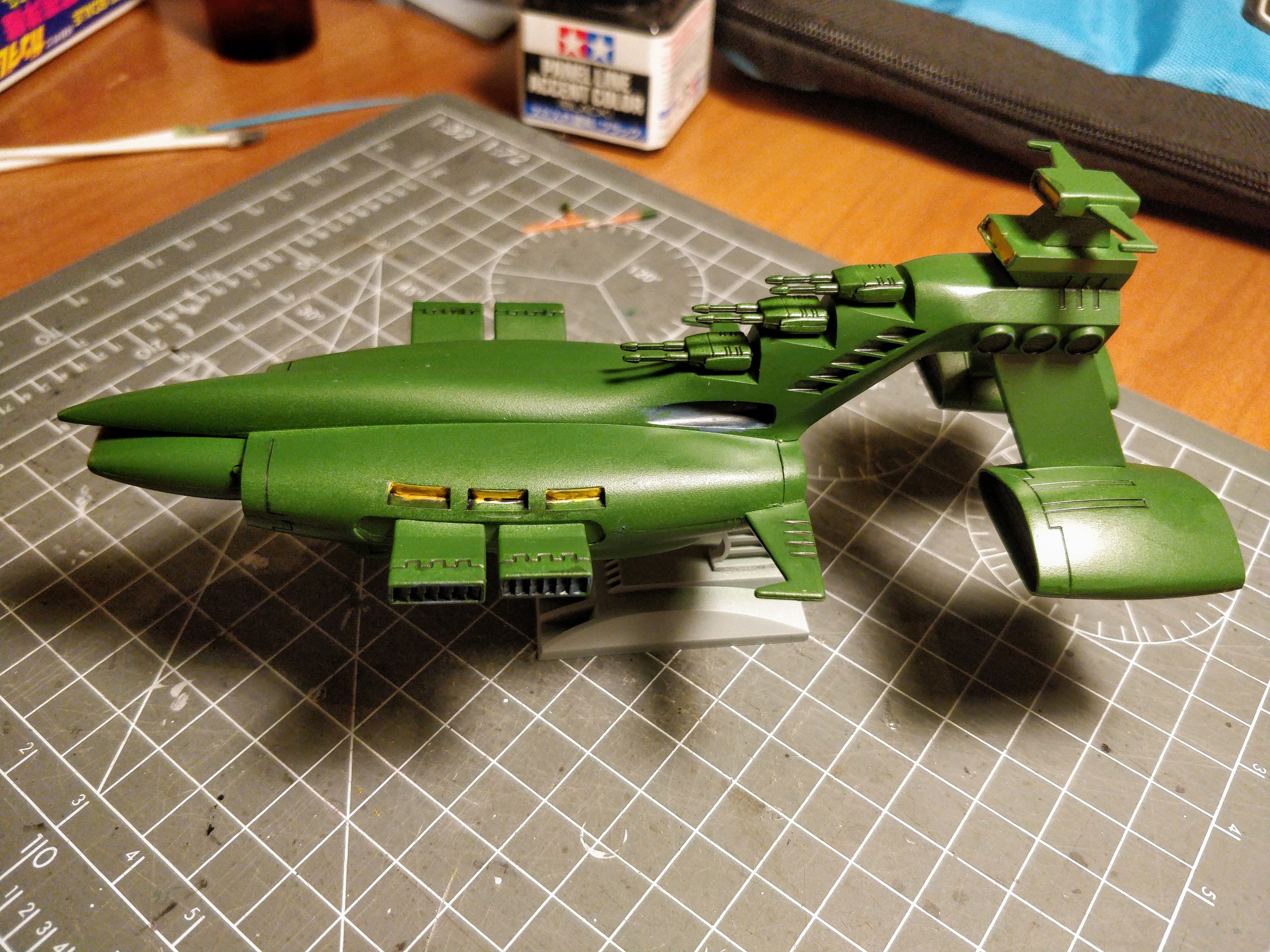 This kit, one of the iconic Zeon space warships in the original Mobile Suit Gundam show, is part of a campaign of reprints of old 80s kits by Bandai: really charming, they come with a fully authentic and very retro box with original box art, and so on… the kit is the same as it was 40 years ago too, though.
Bandai's plastic model kit tech has come a long, long way in the intervening years, let me tell you: the kit is not snap-fit, requiring glue for each and every piece… which wouldn't be a big problem, if most of the pieces weren't two halves glued together, even when it would seem trivial (to my "modern" eyes) to make a single piece. This means lots and lots of seam lines, the biggest and ugliest of which goes down the whole body of the ship, in the middle.
Hell, even the manuals show how they refined the whole plamo thing to an art: the manual here is a single sheet with so-so instructions. Doable, no problem, but a long shot from the modern standardized icons of gunpla manuals!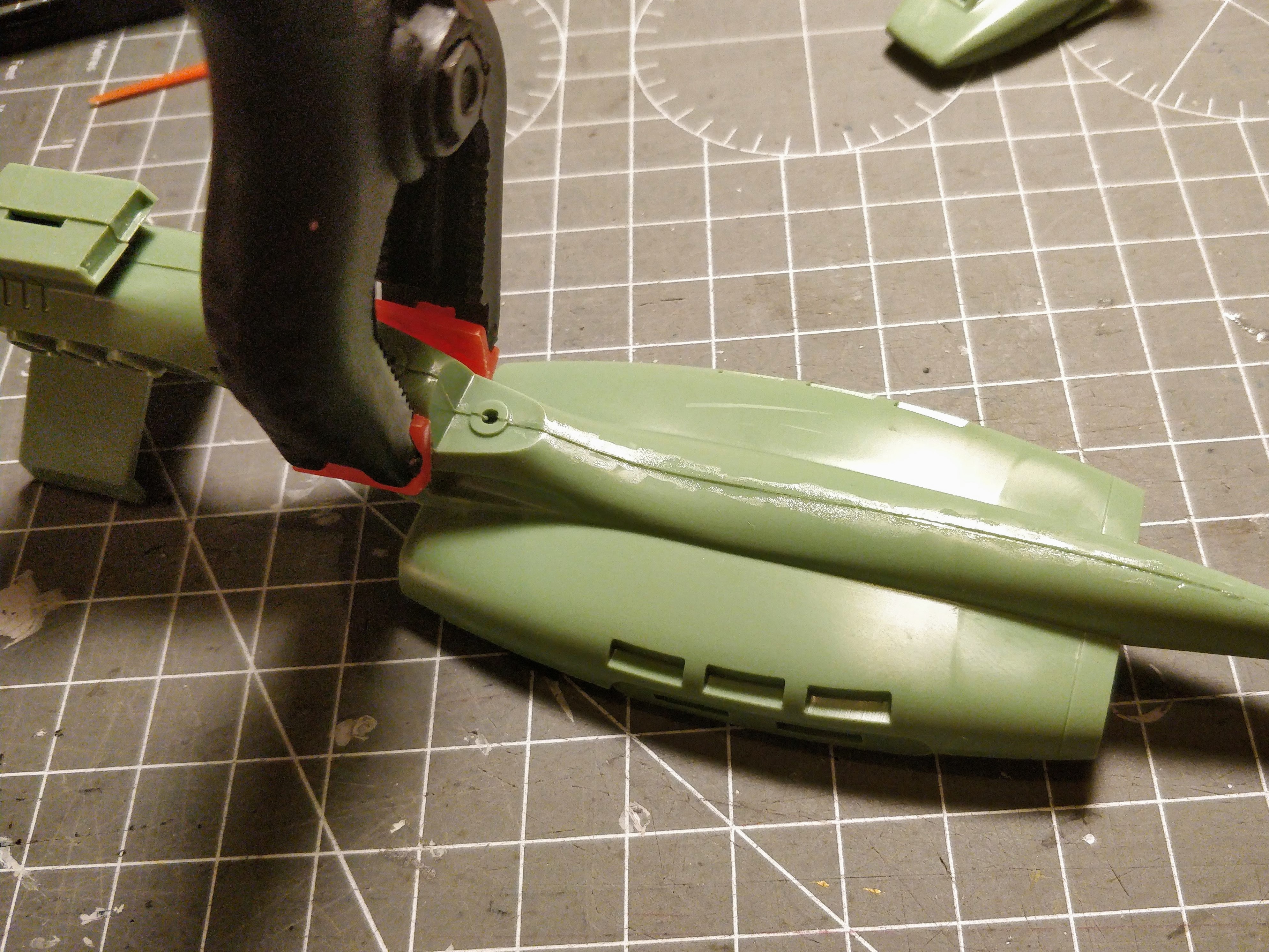 But anyway, I'm not complaining: it was a pretty fun build. It's not perfect but I decided perfect is the enemy of fun (besides being the enemy of done). It's good enough for me :)
All the parts were glued together using Tamiya plastic cement (mostly the orange cap Limonene one, but here and there also some super-thin), then clamped where possible, and sanded down. The giant central seam-line was also reduced a bit using Vallejo Plastic Putty (applied with a brush and then diluted/stippled with water): it's still visible, but subtle enough not to look horrible.
I then primed the whole thing with Tamiya Fine Light-Gray Surface Primer and the basecoat is Tamiya Luftwaffe Light Green (AS-23), which I chose through the scientific process of eyeballing. Turns out, it's pretty much a perfect hue for the Musai! Much darker than the color of the plastic, but it looks good.
Additional details were brush painted in with Vallejo acrylics, and lining was done with Tamiya Black panel lining wash.
The kit still needs a couple of fixes, and then a nice matte varnish coat and a different stand: the provided one is pretty ugly and most importantly shaky.